Switch-Rated Plugs and Receptacles

Maximize Safety, Reliability, and Cost Efficiency
MELTRIC DS and DSN Series Switch-Rated plugs and receptacles combine the safety of a switch with the convenience of a plug and receptacle in one reliable, cost-effective device. Their Decontactor™ technology, with spring-loaded silver-nickel butt contacts, push button disconnection, enclosed arc chambers and dead-front construction with safety shutter provides users with safety, code compliance and operating cost benefits that are not possible with other devices.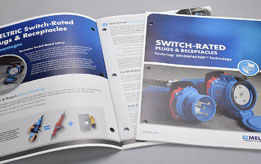 Switch-Rated Brochure
Download our Switch-Rated brochure for a deep dive into Switch-Rated safety and how it can help you.
Make the Switch to Switch-Rated and Enjoy the Benefits of Decontactor™ Technology
Ranges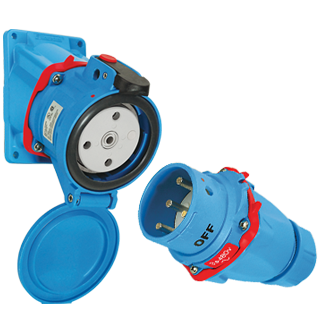 UL/CSA listed
20-150A, 600VAC, .75-75 hp
Type 4X/IP69/IP69K environmental ratings
Poly and metal (150A only) casings
Add up to 6 pilot contacts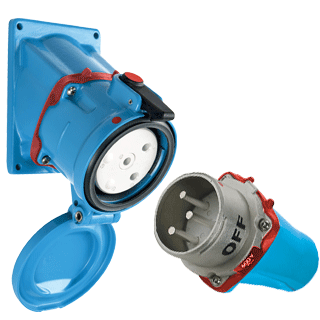 UL/CSA listed
20-200A, 600VAC, .75-100 hp
Type 3R or 4X/IP69/IP69K environmental ratings 
Poly and metal casings
Add up to 6 pilot contacts
Quick Links