About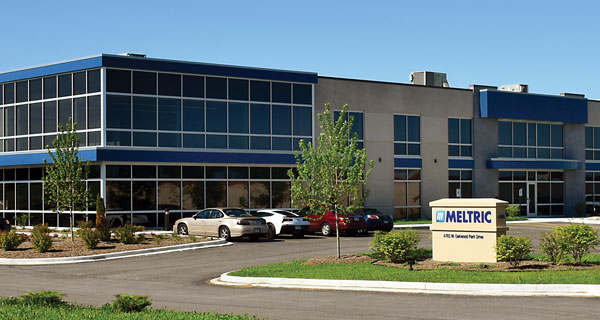 Plug into Safety with MELTRIC
MELTRIC manufactures a full line of industrial plugs and receptacles, including our signature brand of UL-listed Switch-Rated devices with DECONTACTOR™ technology and push-button circuit disconnection. These all-in-one devices combine the safety and functionality of a disconnect switch with the convenience of a plug and receptacle and can be safely connected and disconnected under full load.
MELTRIC also manufactures other safe and reliable industrial plugs and receptacles, including multipin, high amperage, single pole, and hazardous location devices. Additionally, we use our devices and third-party components to produce custom power distribution units, including portable rubber boxes, mobile or stationary multigang steel enclosures, dual voltage wall boxes, circuit-protected receptacles, and more.
As a safety leader in the electrical products manufacturing industry for over 40 years, MELTRIC designs and builds quality electrical connectors to ensure electrical and user safety. Since 1982, we have manufactured hundreds of thousands of electrical plugs and receptacles that are used safely and without incident in diverse applications in almost every industry. Our product safety record is pristine by design and we're proud of it!
Visit our product pages to learn more about our safe, innovative plugs and receptacles.