Railroads

Steam Ahead: MELTRIC is Your Locomotive & Railroad Electrification Solution
In the world of railroads and locomotion, reliability and safety are key. At MELTRIC, we offer a comprehensive railroad solution tailored to meet the unique demands of this critical industry.
Railroads and locomotives demand reliable and safe performance, making MELTRIC the trusted choice for your power connection needs. Our Switch-Rated plugs and receptacles provide the safety of a switch combined with the convenience of a plug and receptacle, all housed within a rugged and dependable device.
Designed to excel in demanding railroad conditions, MELTRIC devices ensure superior electrical performance, even in harsh weather, under heavy loads, or during crucial locomotive operations. Whether it's powering locomotive engines, signal systems, or maintenance equipment, our products ensure a consistent and uninterrupted power supply.
When every journey, cargo transfer, and passenger transit matters, MELTRIC's devices quickly and safely cut the power without the hassle of locating a separate switch or dealing with complex procedures. Minimize downtime and keep your railroad operations running on track.
From energizing critical locomotive systems to supporting onboard passenger amenities and more, MELTRIC offers a versatile range of solutions designed to meet the specific requirements of the railroad industry. Discover the difference MELTRIC devices can make in enhancing safety, efficiency, and reliability in railroad operations. Choose MELTRIC for the power to steam ahead in the railroad sector.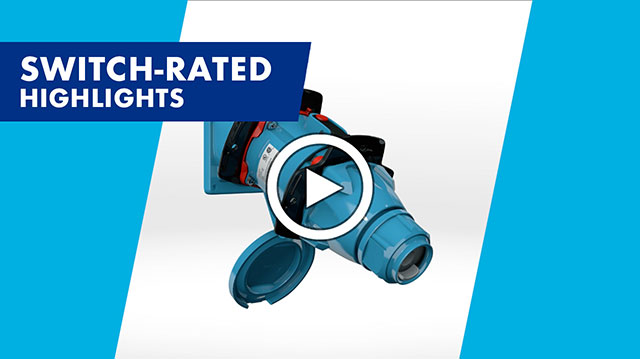 Applications/Solutions
Charging Receptacle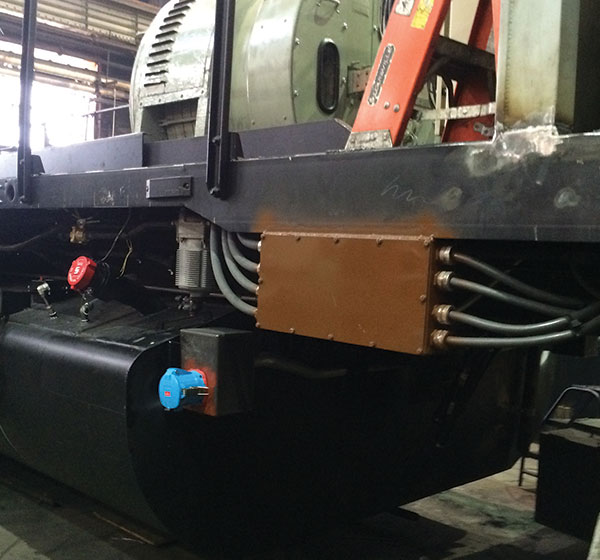 Charging Connections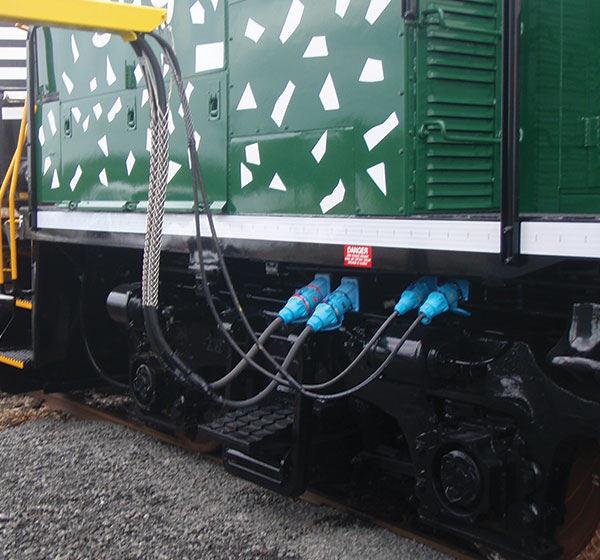 Multipin Connection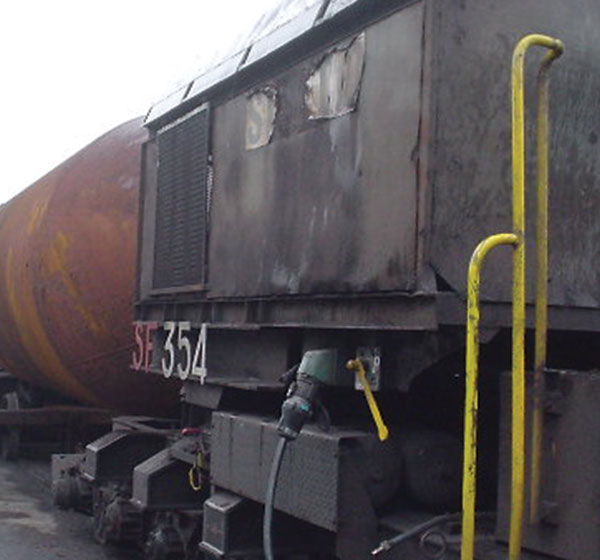 Engine Charging Connection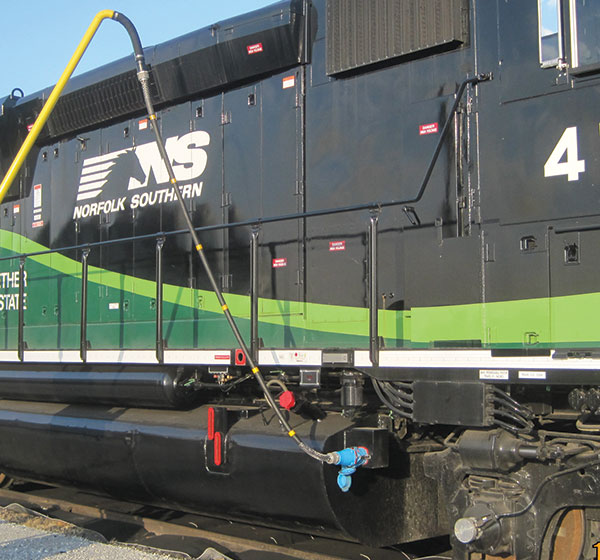 Locomotive Charging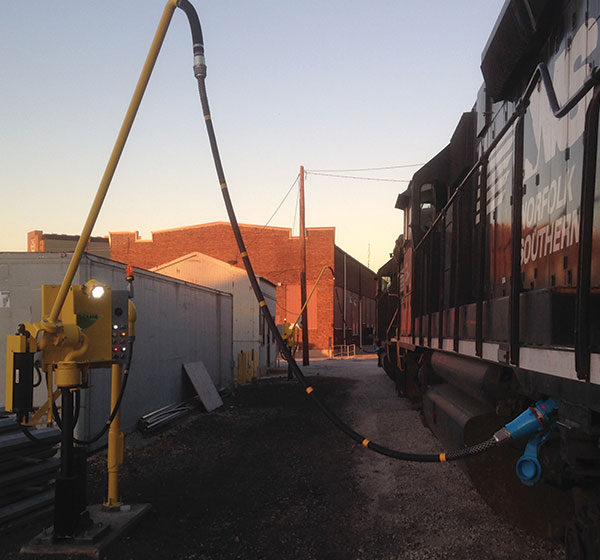 Railroads Benefits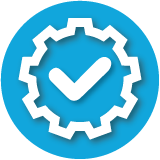 Safe, Reliable & Compliant
MELTRIC devices are tested, certified, and compliant with a range of industrial safety codes, listings, and regulations of the railroad and locomotive industry.
UL/CSA Listed: MELTRIC devices are UL/CSA listed, ensuring safety, quality, and compliance with industry standards. They provide peace of mind in environments where safety is paramount.

NFPA70E Compliance: MELTRIC devices meet NFPA70E requirements for "Normal Operation," eliminating the need for additional Personal Protective Equipment (PPE) during connection and disconnection, enhancing worker safety.

CSA-Rated Class 1, Div 2: MELTRIC hazardous location devices are designed for use in potentially explosive atmospheres, making them a safe choice for areas where flammable materials may be present.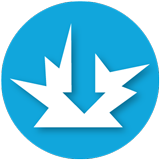 Robust, Rugged & Weather Resistant
MELTRIC plugs and receptacles are impervious to dust, debris, and moisture, and designed to be dependable in the harshest conditions encountered in railroad and locomotive applications.
Designed for Harsh Environments: MELTRIC plugs and receptacles are built tough to withstand the rigors of railroad and locomotive operations, including exposure to extreme temperatures, dust, and heavy usage.

Temperature Resilience: MELTRIC devices are temperature-tested to operate reliably from -40°F to 140°F, ensuring consistent performance in challenging weather conditions.

Automated Watertightness: MELTRIC Switch-rated DSN Series devices ensure up to Type 4X/IP69/IP69K rated watertightness as soon as the plug and receptacle are mated, making them ideal for railroad applications where weather exposure is a concern.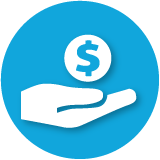 Versatile, Cost-Effective & Complete Solution
MELTRIC provides a wide range of electrical solutions, ensuring that all your railroad and locomotive connection needs are met, from signaling systems to high-powered locomotives. MELTRIC's quick and hassle-free power connections reduce labor costs during locomotive maintenance and ensure efficient rail operations.
Abundant Amperage Choices: MELTRIC offers a wide range of amperage options to accommodate the diverse power requirements of railroad and locomotive equipment, from signaling systems to powerful locomotive engines.

Limitless Pin Configurations: With numerous pin configuration options, MELTRIC devices can be tailored to meet specific connection needs, ensuring compatibility with various equipment and systems found in the railroad sector.

Comprehensive Options: MELTRIC manufactures a full line of Switch-Rated plugs and receptacles ranging from 20-200A, 480-600 VAC, providing solutions for various locomotive and railroad power needs.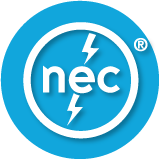 Line-of-Sight, Short-Circuit & Overload Protection
MELTRIC plugs and receptacles are designed to provide line-of-sight disconnect, short-circuit, and overload protection.
NEC Compliance: MELTRIC devices are UL/CSA listed for "Motor Circuit Disconnect Switching" and "Branch Circuit Disconnect Switching," providing a straightforward and compliant way to meet NEC requirements for line-of-sight disconnect switches.

Flexible Mounting Options: MELTRIC devices can be easily mounted on locomotives, signal posts, equipment, and other strategic locations, ensuring convenient placement where they are easily visible and accessible.

Motor Load Handling: MELTRIC Switch-Rated plugs and receptacles are designed to make and break motor loads safely, with significant protection in the event of short circuits or overloads. Operators do not require special protective equipment or training for connections.

Overload Testing: MELTRIC devices undergo rigorous overload testing, ensuring their ability to handle demanding locomotive power requirements while maintaining safety.