Careers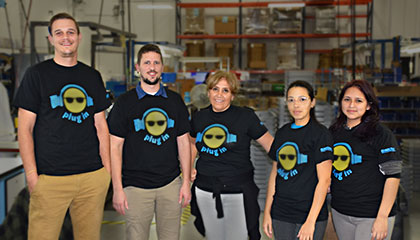 Grow. Contribute. Thrive.
MELTRIC is an industry-leader in the field of electrical connectors; we engineer and manufacture some of the safest, most innovative industrial plugs and receptacles on the planet!
Our company culture reflects our commitment to excellence through industry-leading product offerings, superb customer service, and decades of industry knowledge and expertise.
MELTRIC values:
Passion for electrical safety


Commitment to quality


Customers deserve great service
MELTRIC team members are collaborative, smart, hard-working, respectful, passionate about the products we manufacture, and the customers we serve. If you're looking for an opportunity to work for an innovative, growing company that values safety, hard work, integrity, and collaboration, MELTRIC may be a good fit for you. We are an equal opportunity employer committed to hiring qualified individuals that exemplify the desired experience and values.
Need more information about MELTRIC employment opportunities? Contact our Human Resources Department at [email protected].