HVAC

Safety and Convenience
The heating, ventilation, and air conditioning (HVAC) industry uses MELTRIC plugs and receptacles for safety, productivity, and convenience.
MELTRIC devices meet NFPA 70E safety and NEC 'line-of-sight' disconnect requirements, eliminating the need to wait for a certified technician to safely disconnect, repair, and replace equipment. Equipment can safely and easily be replaced by any technician with the ease of plug-and-play simplicity.
MELTRIC devices are durable, rugged, and stand up to all kinds of elements. Switch-Rated devices are rated for water and dust tightness up to Type 4X.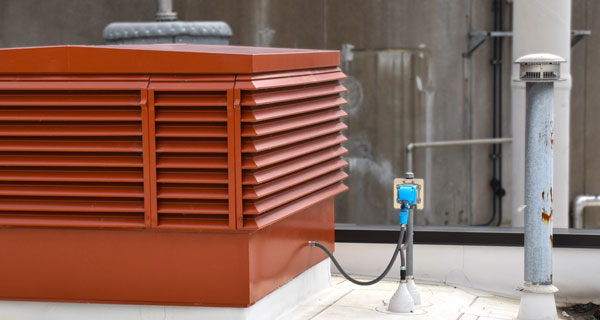 Applications/Solutions
Cooling Towers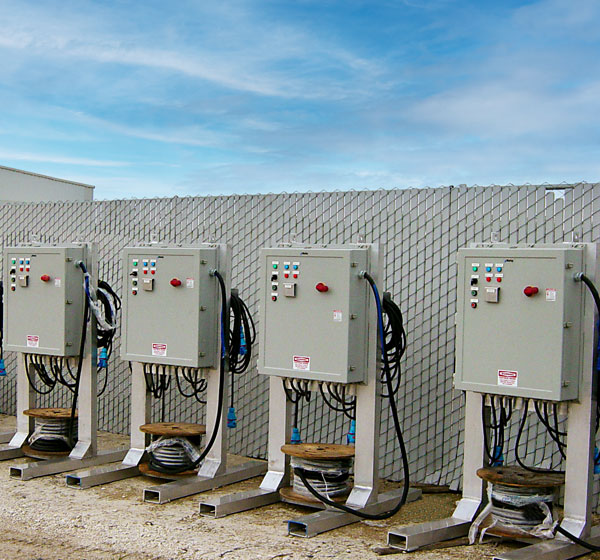 Rooftop Exhaust Fan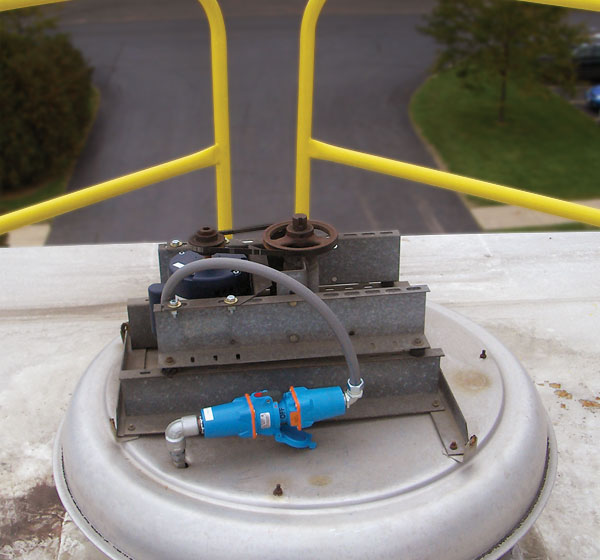 Motor Control Center make up air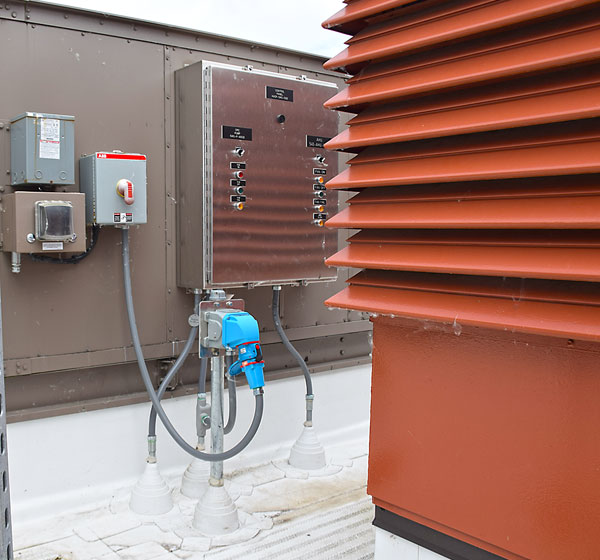 Exterior Fan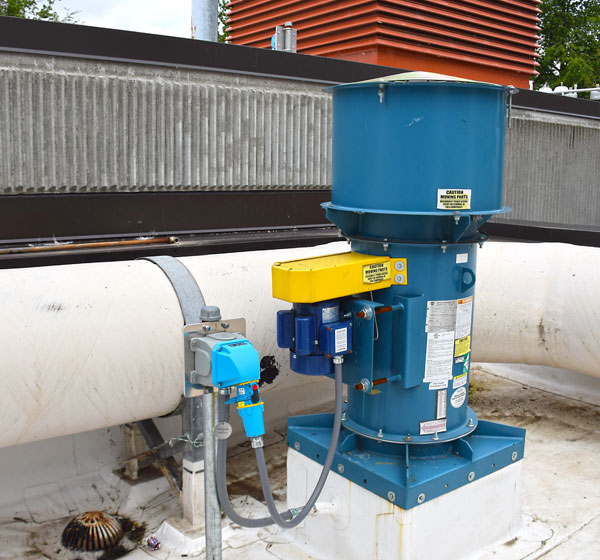 Odorous Air Removal Fans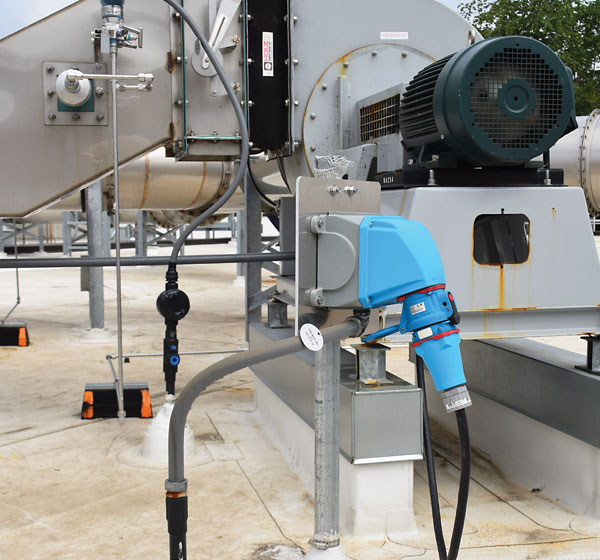 Wastewater Plant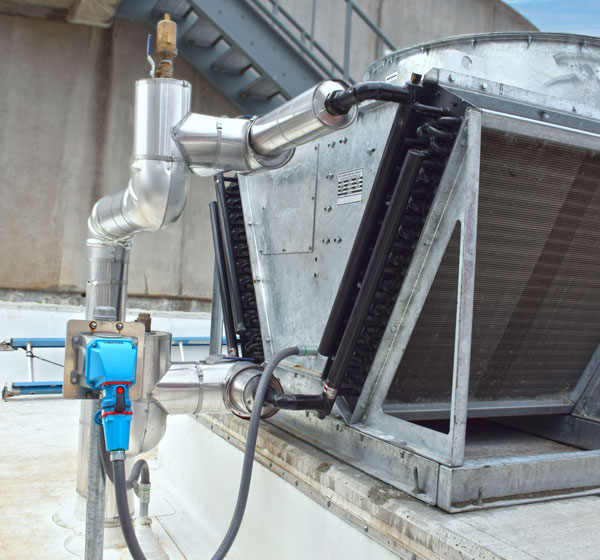 Supply Fan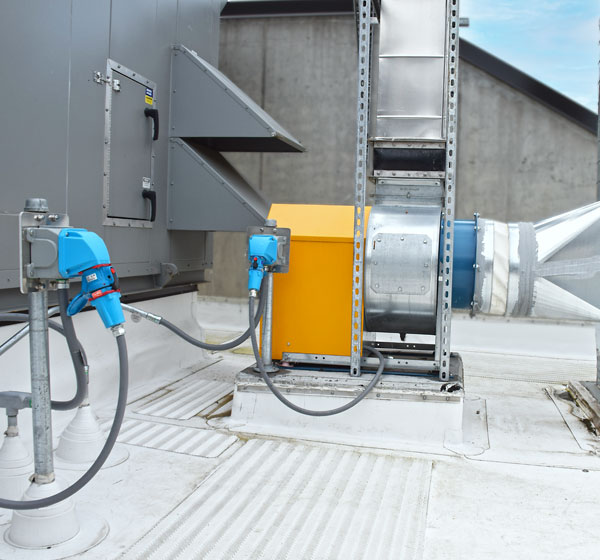 Exterior Fan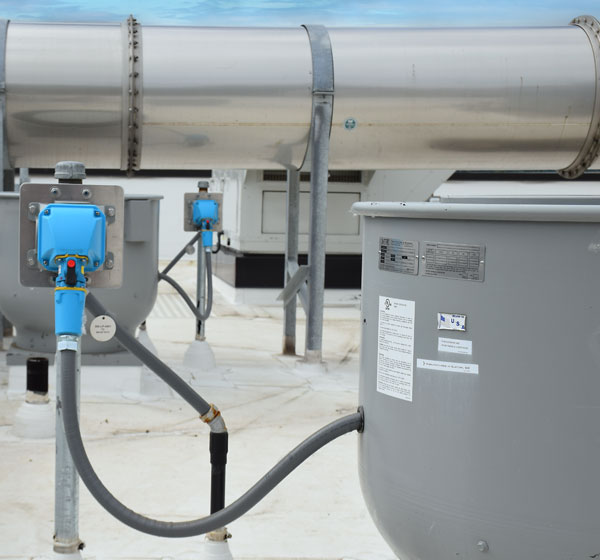 Cooling Towers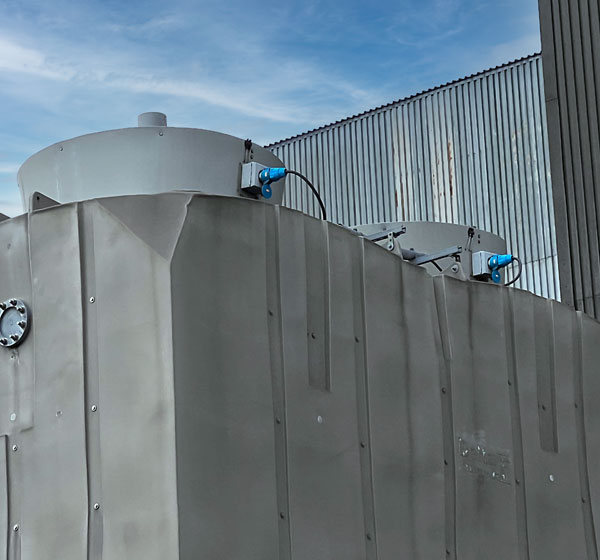 Chemical plant HVAC system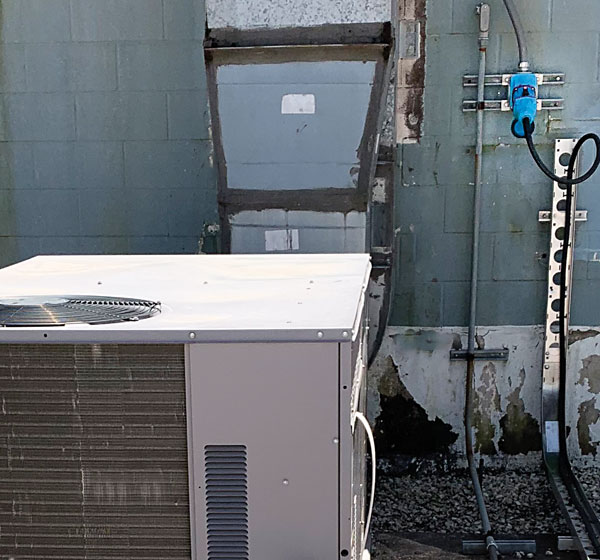 Aviation HVAC Training Simulator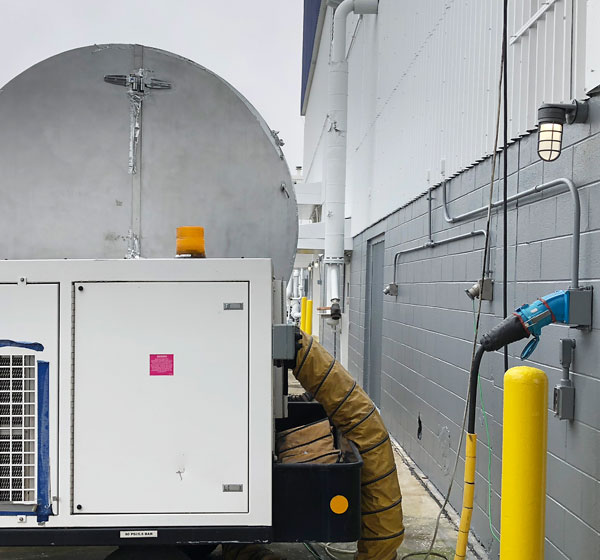 Power Distribution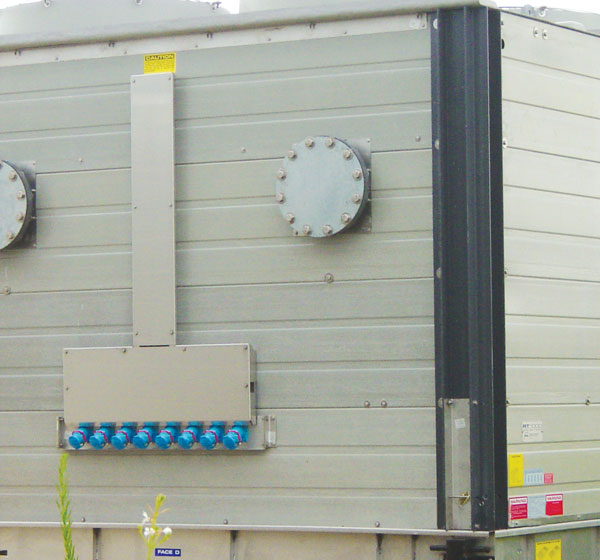 HVAC Compressor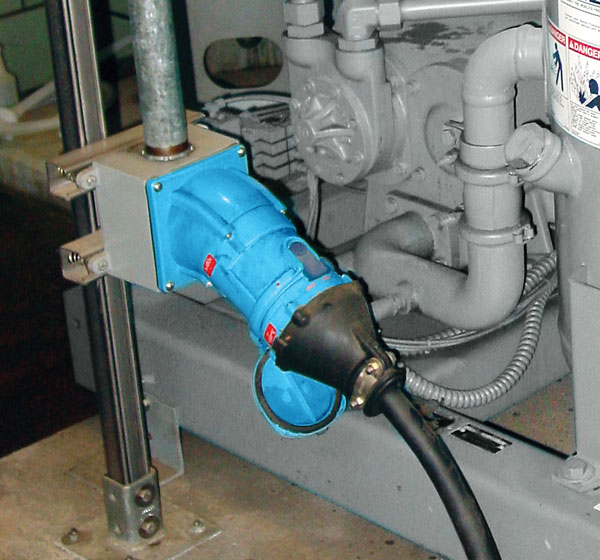 Rooftop HVAC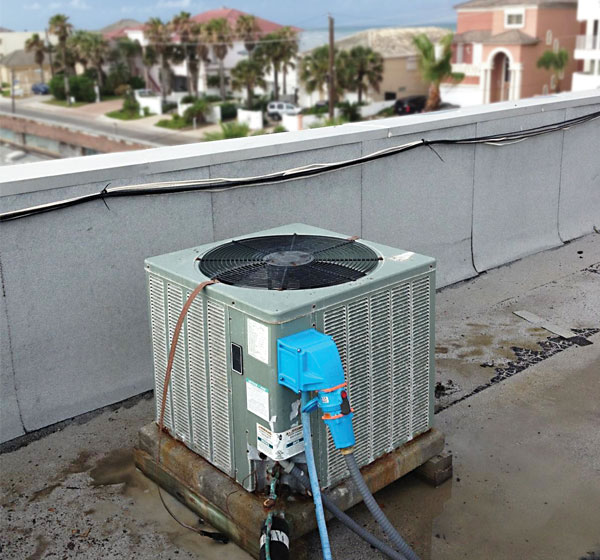 HVAC Benefits
Safe for any Operator
Switch-Rated plugs and receptacles can be disconnected by even the most inexperienced operator. The safety of Switch-Rated devices maximizes HVAC worker safety and efficiency simultaneously.
Safety Features:
Switch-Rated devices meet NEC line-of-sight disconnect requirements making them safe to connect and disconnect under full load

Switch-Rated plugs and receptacles often replace disconnect switches because HVAC contractors are able to visually verify there is no energy flowing through the units being serviced when the plug and receptacle are disconnected from each other.

A built-in enclosed arc chamber prevents exposure to arc flash.

Built-in lockout-tagout (LOTO) provisions to ensure safety for all.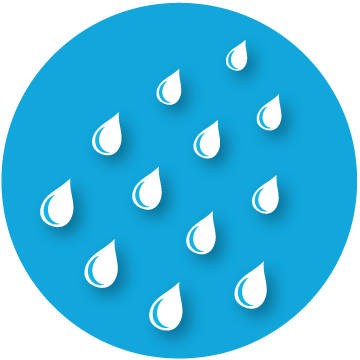 Watertight Connections
MELTRIC Switch-Rated DSN Series devices are designed to automatically ensure up to Type 4X/IP69/IP69K rated watertightness as soon as the plug and receptacle are mated, or when the receptacle lid is closed. There is no need to thread on or engage sealing rings as on many pin and sleeve devices.
Additionally, MELTRIC builds in durable:
Silver-nickel contacts that withstand corrosion and provide reliable conductivity in harsh environments

Rugged casings that can withstand heavy-duty usage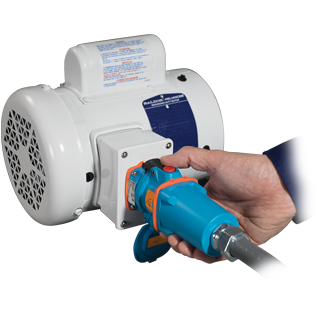 Plug-and-Play Simplicity
Reliable, long-lasting plug-and-play connections. Switch-Rated technology combines the safety of a switch with the convenience of a plug and receptacle in one device. HVAC professionals can safely and easily change out equipment, without waiting for an electrician, suiting up in PPE, or performing voltage testing.
Changeouts with Switch-Rated devices installed can reduce downtime by up to 50% saving both time and money. Switch-Rated devices are UL/CSA listed for branch and motor circuit disconnect switching, they meet NEC requirements as a 'line-of-sight' disconnect switch, and built-in Lockout/Tagout provision simplifies OSHA and NFPA 70E lockout/tagout requirements.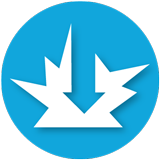 Rugged
MELTRIC plugs and receptacles are impervious to dust, debris, and moisture.
Temperature tested from -40°F to 140°F.
Rated water resistant up to Type 4X/IP69/IP69K (ratings vary by model).
Designed to be dependable in the harshest conditions.