Washdown Areas

Keep Washdowns Safe and Simple
MELTRIC DSN Series Switch-Rated plugs and receptacles offer Type 4X/IP69/IP69K watertightness as soon as the plug is latched to the receptacle or the receptacle lid is closed. These products provide enhanced protection against windblown dust or rain, splashing water, and hose-directed water.
Please note: DS Series devices must be ordered with the Type 4X option to be considered watertight.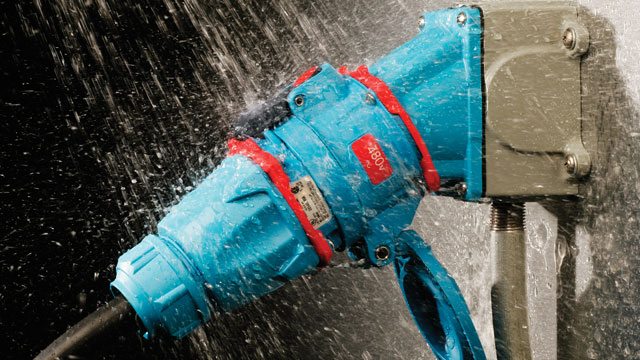 Applications/Solutions
Brewery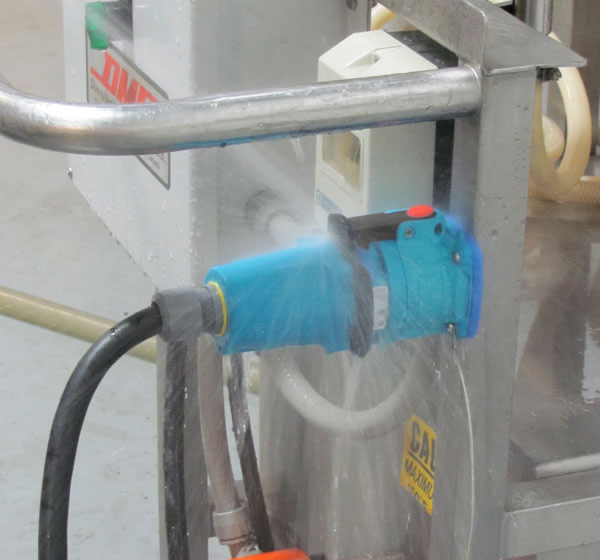 Juicer Pump Washdown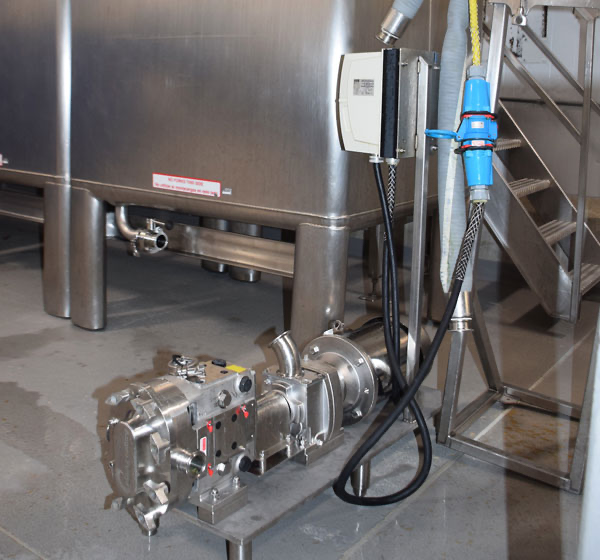 Food Processing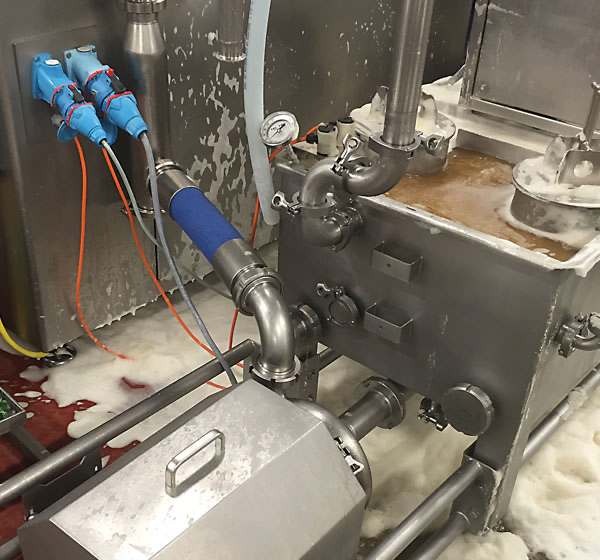 Washdown Areas Benefits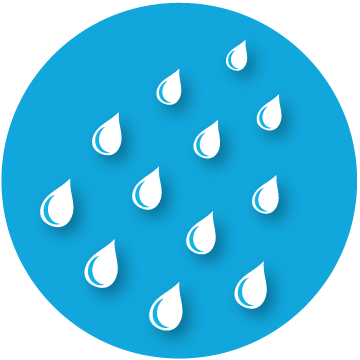 Watertight Operation
Good sanitation is critical in the food and beverage industry, but frequent washdowns with caustic cleaners can be brutal on equipment. Make clean-up and maintenance safer and more efficient with MELTRIC Switch-Rated devices. They are watertight and built to withstand the rigors of food and beverage processing and washdowns.
DSN Series devices are designed to automatically ensure up to Type 4X/IP69/IP69K rated watertightness as soon as the plug and receptacle are mated, or when the receptacle lid is closed. There is no need to thread on or engage sealing rings as on many pin and sleeve devices.*
Additionally, MELTRIC builds in durable:
• Stainless steel hardware that withstands corrosion
• Silver-nickel contacts that provide reliable conductivity in harsh environments
• Chemical-resistant casings
*DS Series devices must be ordered as Type 4X for watertight protection.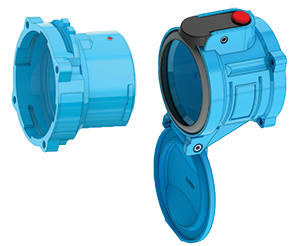 Chemical-Resistant Casings
MELTRIC chemical-resistant poly casings can withstand commercial-strength cleaning products, including the top five most common solutions:
• Chlorinated cleaners (Chlorine Dioxide)
• Sanitizers and disinfectants (Hypochlorites)
• Foaming cleaners (Iodophors)
• Ammonium
• Heavy duty acid cleaners (CIP Acid)

Consult the MELTRIC Catalog for a detailed list of chemical agents and casing resistance.