Washdown Areas

Keep Washdowns Safe and Simple
MELTRIC DSN Series Switch-Rated plugs and receptacles offer Type 4X/IP69/IP69K watertightness as soon as the plug is latched to the receptacle, or the receptacle lid is closed. These products provide enhanced protection against windblown dust or rain, splashing water, and hose-directed water.
Solid silver-nickel, butt-style contacts enable excellent durability and superior electrical performance that withstands wear and oxidation. Chemical-resistant housings withstand frequent washdowns with caustic cleaners.
Please note: DS Series devices must be ordered with the Type 4X option to be considered watertight.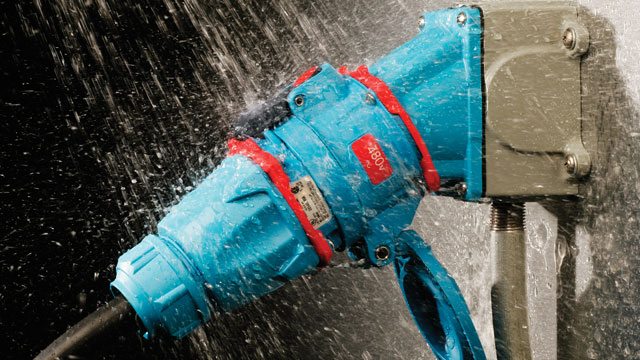 Applications/Solutions
Brewery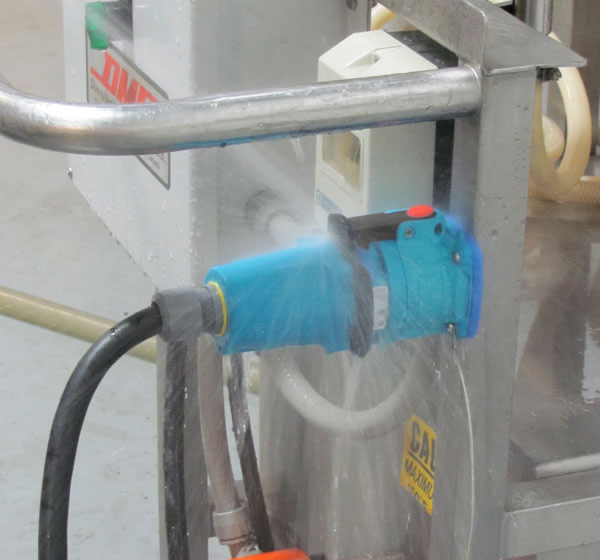 Juicer Pump Washdown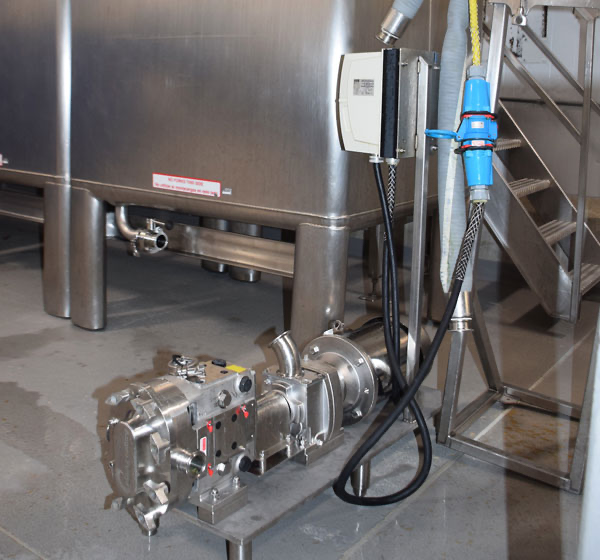 Conveyors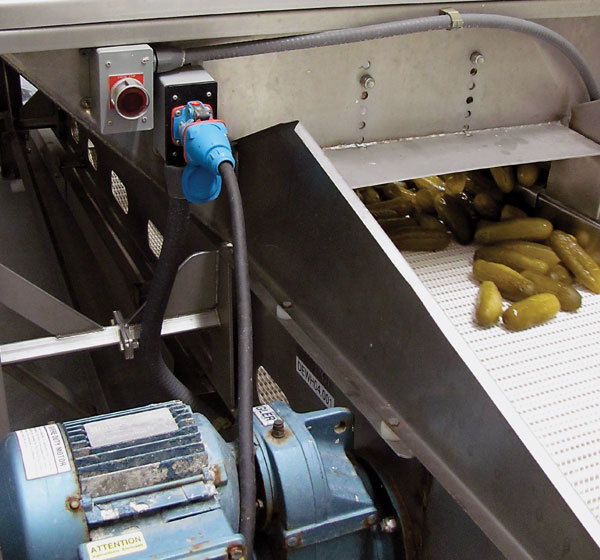 Brewery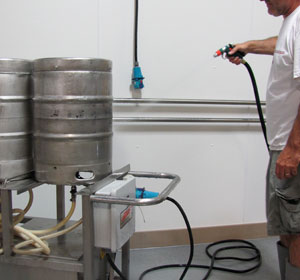 Food Processing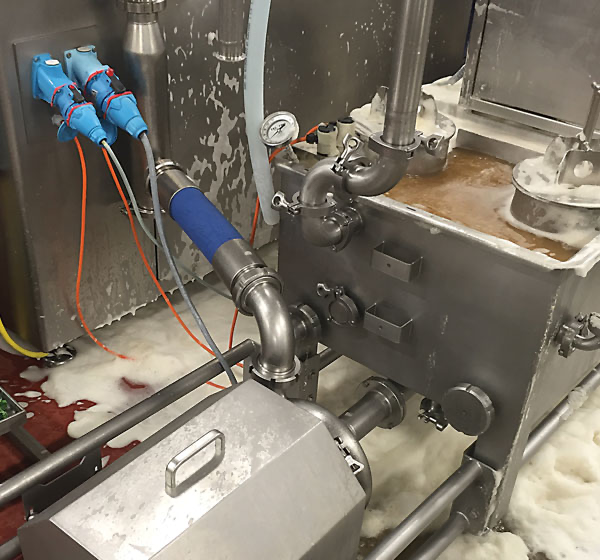 Washdown Areas Benefits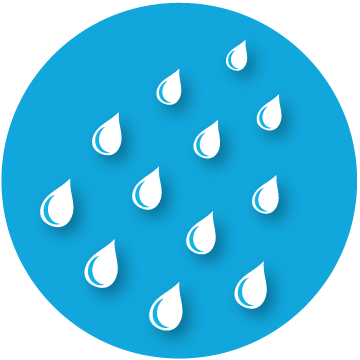 Watertight Operation
Good sanitation is critical in the food and beverage industry, but frequent washdowns with caustic cleaners can be brutal on equipment. Make clean-up and maintenance safer and more efficient with MELTRIC Switch-Rated devices. They are watertight and built to withstand the rigors of food and beverage processing and washdowns.
DSN Series devices are designed to automatically ensure up to Type 4X/IP69/IP69K rated watertightness as soon as the plug and receptacle are mated, or when the receptacle lid is closed. There is no need to thread on or engage sealing rings as on many pin and sleeve devices.*
Additionally, MELTRIC builds in durable:
• Stainless steel hardware that withstands corrosion
• Silver-nickel contacts that provide reliable conductivity in harsh environments
• Chemical-resistant casings
*DS Series devices must be ordered as Type 4X for watertight protection.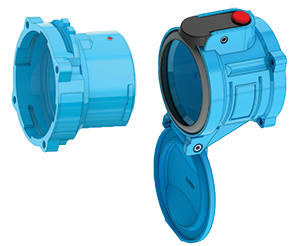 Chemical-Resistant Casings
MELTRIC chemical-resistant poly casings can withstand commercial-strength cleaning products, including the top five most common solutions:
• Chlorinated cleaners (Chlorine Dioxide)
• Sanitizers and disinfectants (Hypochlorites)
• Foaming cleaners (Iodophors)
• Ammonium
• Heavy- acid cleaners (CIP Acid)

Consult the MELTRIC Catalog for a detailed list of chemical agents and casing resistance.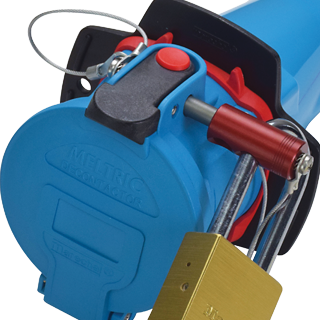 Lockout or Lock Together
All Switch-Rated devices include standard provisions on the plug that allow users to perform lockout/tagout by simply inserting a lock through an existing hole on the device. The user only needs to provide the lock – no additional mechanisms are required.
Simple lockout provisions for the receptacle are also provided as an option on the DS and DSN Series. A locking pin fits snugly in a circular opening through the pawl and prevents the pawl from operating. Various sizes of locks and lockout hasps can be used with the locking pin to complete the lockout.
The lockout provision on DS and DSN Series receptacles can also be used to lock the plug and receptacle together. This can be an important consideration in public or other critical areas where it is important to prevent unauthorized disconnections.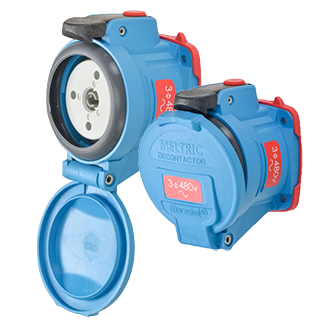 Lid Options
Order the Best Plug/Receptacle Options for Washdown Performance. Choose from:
Normally Open (NO): If an operator is more than 20 feet from the device, as in cord drop applications, the standard NO lid is recommended because, at a distance, it is easily seen and readily indicates that the receptacle lid needs to be manually closed before washdown operations to keep internal components dry.
Normally Closed (NC): The NC lid requires an operator to manually close it to obtain a complete watertight seal. It is recommended that this option should be used when an operator is less than 20 feet from the device or within easy reach. This ensures the operator can see that the NC lid needs to be manually closed before washdown operations to keep the receptacle dry.