Oil & Gas/Petrochem

Upstream. Midstream. Downstream.
Wherever you are in the oil and gas production process, stay safe and stay connected with MELTRIC Switch-Rated plugs and receptacles.
Built tough to withstand some of the harshest environments, MELTRIC devices carry a plethora of ratings and certifications to keep you and your operations safe and productive.
When you need reliable electrical connectivity, MELTRIC is the partner you can depend on.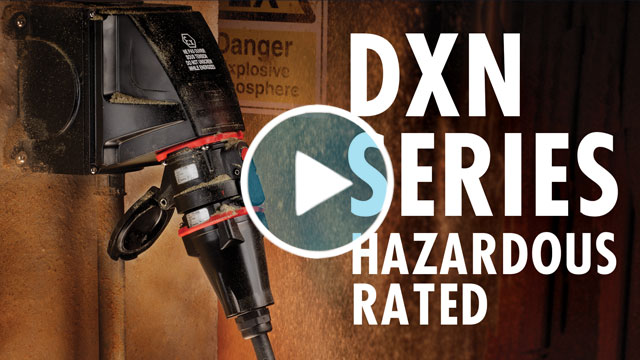 Applications/Solutions
Cord Drops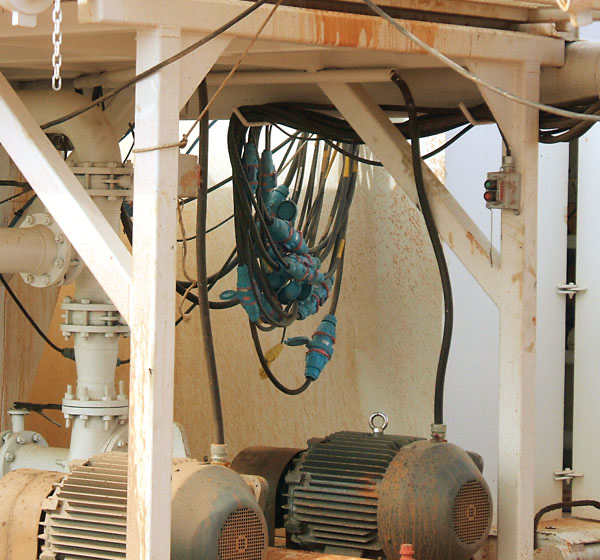 Custom Power Distribution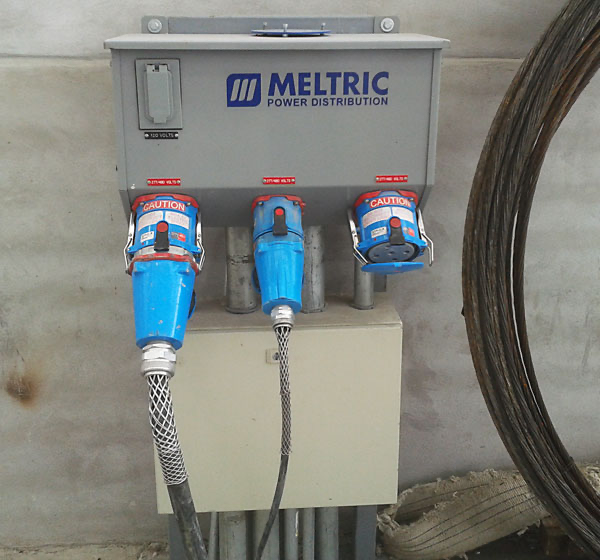 Power Distribution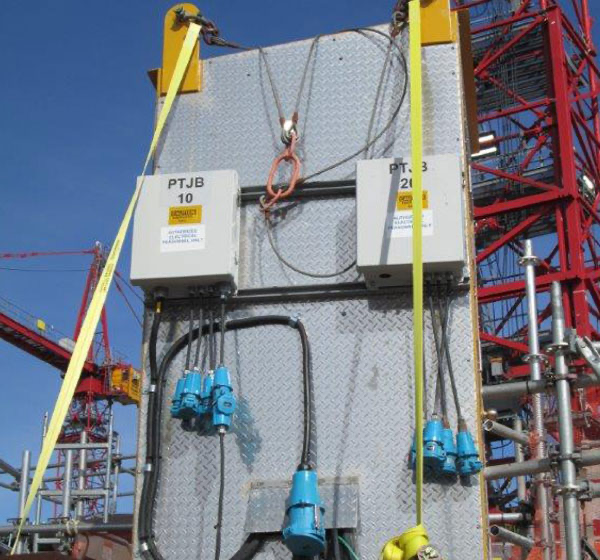 Temporary Power Distribution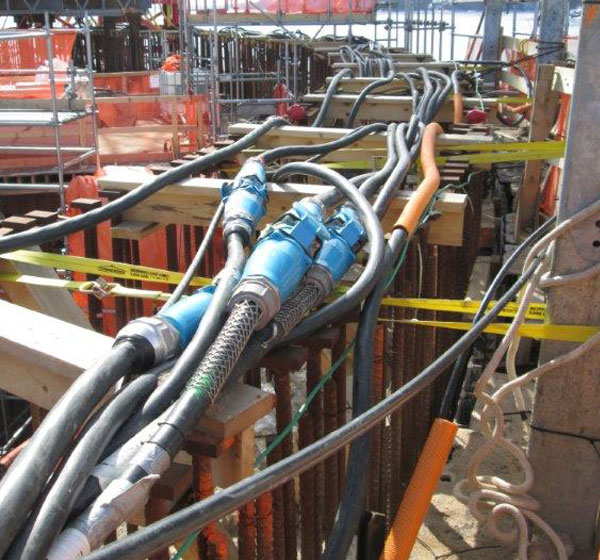 Fan Motor Connections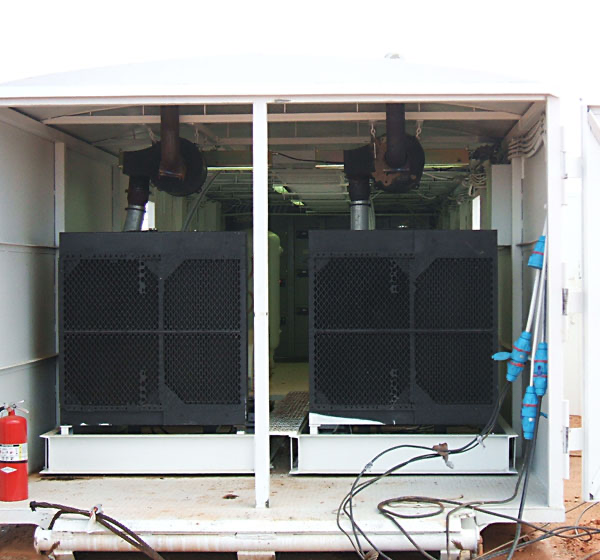 Oil Rig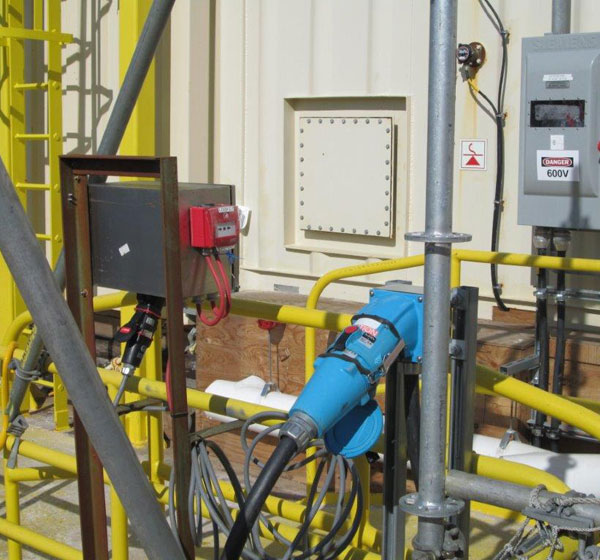 Welding Connections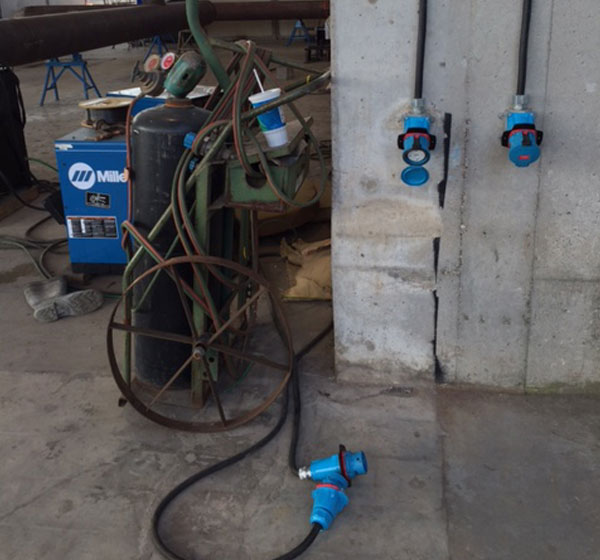 Oil & Gas/Petrochem Benefits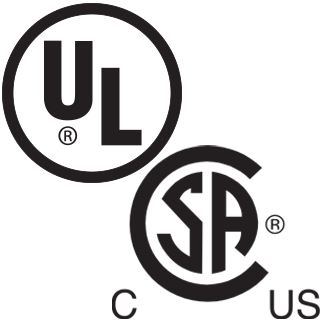 Safe
UL/CSA listed for safe disconnect under load, while complying with NFPA70E "Normal Operation," make MELTRIC Switch-Rated devices the smart choice for your electrical connection needs. No additional PPE required!
Dead-front shutters and push-button disconnection ensures user safety. Enclosed arc chambers eliminate arc flash at disconnection. This unique design protects workers from arc flash, while MELTRIC plug-and-play technology makes it easy for workers to quickly connect, disconnect, and move equipment.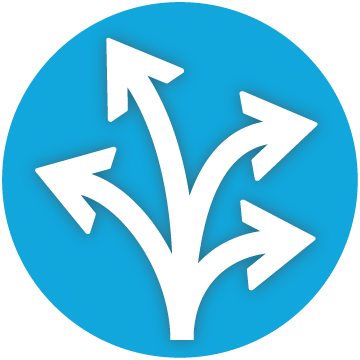 Versatile
Power up motors, pumps, generators, welders, fans, and mobile equipment with MELTRIC. Abundant amperage choices, a myriad of pin configurations, and numerous accessory options give MELTRIC devices the edge in any environment. Safely connect and disconnect power when and where you need it most. MELTRIC devices' unique plug-and-play capabilities puts you in charge.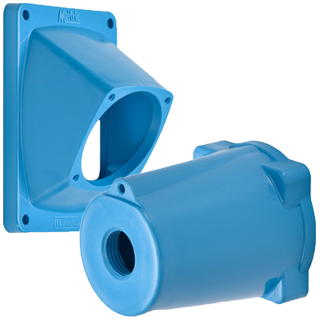 Easy Line-of-Sight Operation
MELTRIC Switch-Rated devices are UL/CSA listed for "Motor Circuit Disconnect Switching" and "Branch Circuit Disconnect Switching," they are an approved line-of-sight disconnect switch. They are a simple and convenient way to meet this NEC requirement.
MELTRIC Switch-Rated plugs and receptacles are available with numerous handles, mounting angles, wall boxes, and other accessories. They may be used as in-line connectors, or mounted on walls, panels, equipment, or directly on a motor. This flexibility makes it simple to locate disconnects where they are easily visible and convenient to use.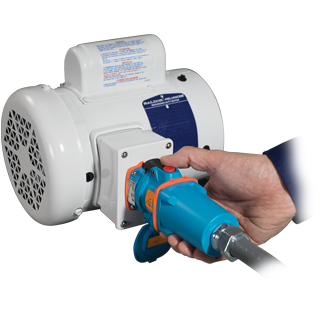 Short-Circuit and Overload Protection
MELTRIC Switch-Rated plugs and receptacles are designed and rated to make and break motor loads in complete safety while providing users with significant protection in the event of short circuits or overloads. Operators do not require special protective equipment or training to make and break connections with MELTRIC Switch-Rated devices.
Overload testing includes 50 opening and closing operations performed at 600% of full load motor ampacity with a power factor of 0.5 or less. All hp-rated Switch-Rated devices are rated to close into and withstand short-circuit currents up to 100kA in circuits protected with RK1 fusing.
Note: Although MELTRIC Switch-Rated plugs and receptacles are rated to safely make and break motor loads, they are not rated or intended for continuous use as a motor starter.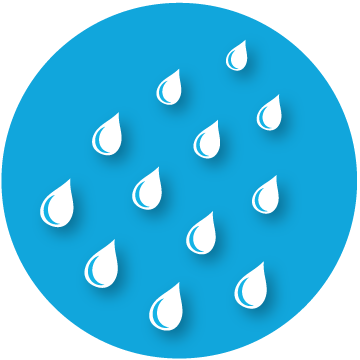 Rugged
Built tough to withstand harsh climates and rough treatment, MELTRIC Switch-Rated plugs and receptacles are impervious to dust, debris, and moisture. Rated water resistant up to Type 4X/IP69/IP69K. UV ray- and impact-resistant casings take a beating without cracking or breaking.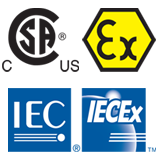 Hazardous Location
CSA-Rated Class 1, Div 2 MELTRIC hazardous location devices make and break connections with ease, making these workhorses some of the safest electrical equipment available. Designed to be dust, moisture, and gas resistant, MELTRIC devices isolate and eliminate arc flash immediately upon disconnect.