Shorepower

Shorepower Solutions
Shorepower has the potential to revolutionize the way ships are powered, offering a sustainable alternative that not only reduces greenhouse gas emissions but also improves air quality and enhances energy efficiency. However, connecting vessels to electrical grids while docked comes with risks such as electrical shock hazards. Using MELTRIC plugs and receptacles minimizes those electrical risks thanks to their unique design and safety advantages.
MELTRIC Switch-Rated plugs and receptacles are Type4X/IP69/IP69K rated ensuring safety in various environmental conditions. Users can safely disengage the plugs without the worry of electric shock because arcing happens in an enclosed arc chamber with push button disconnection before physically removing the plug from the receptacle.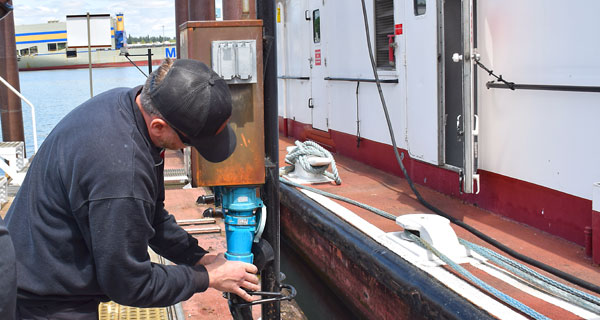 Applications/Solutions
Welding Connections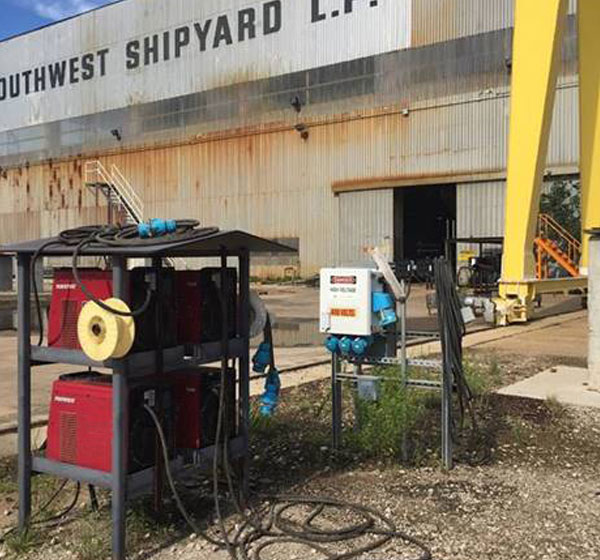 Dry Dock Maintenance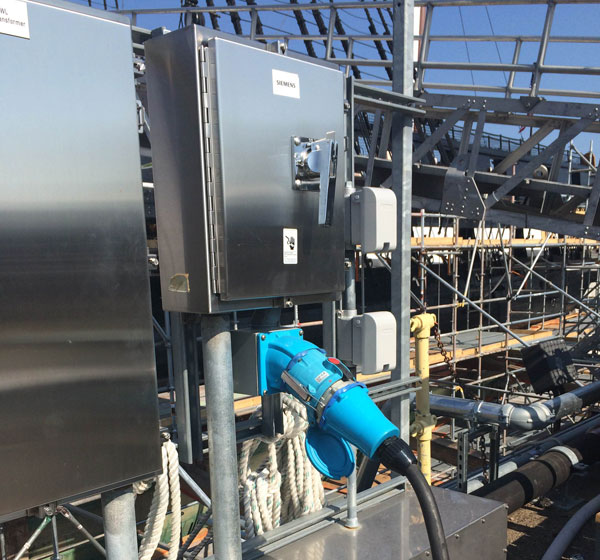 High Ampacity Power Distribution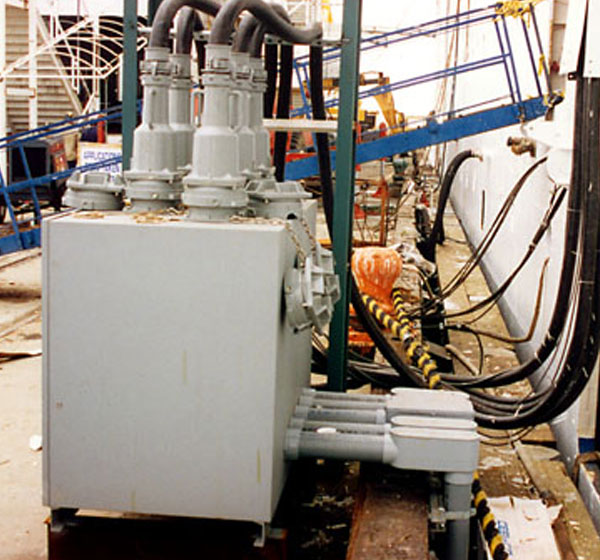 Cable Reel Receptacles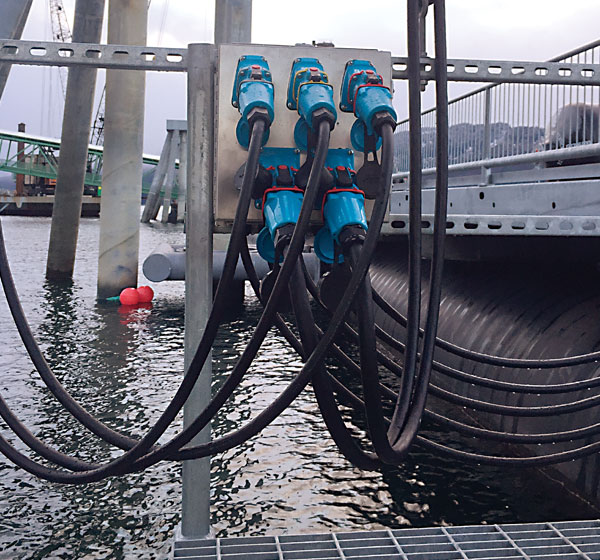 Military Installations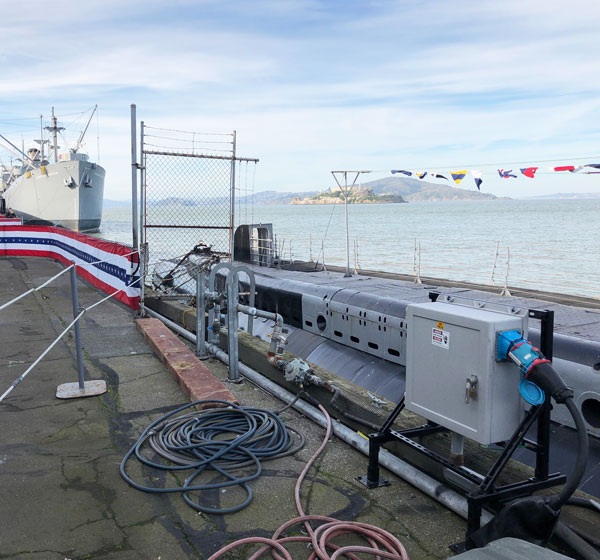 Crane Connections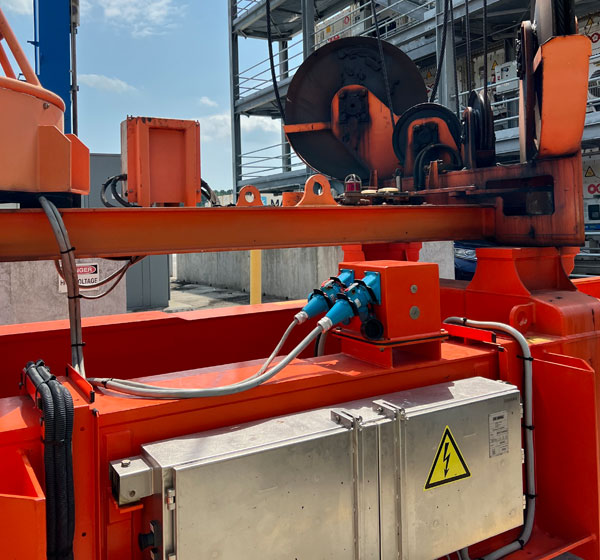 Tug Shore Power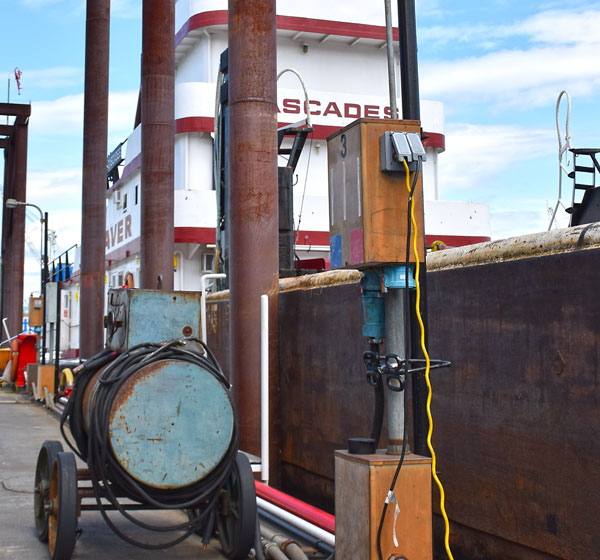 Crane Connections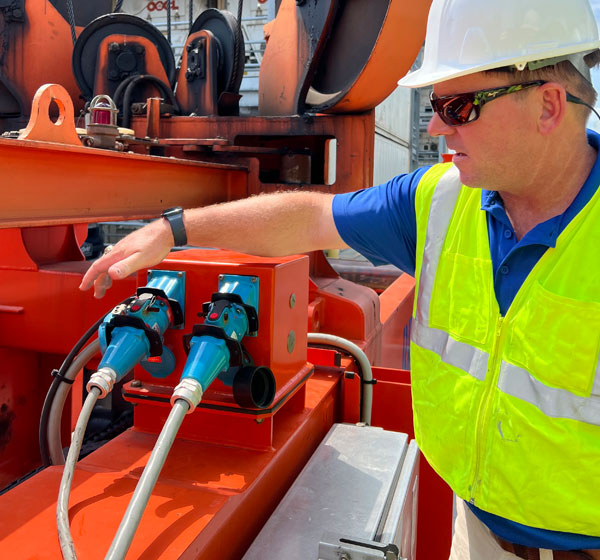 Dock Power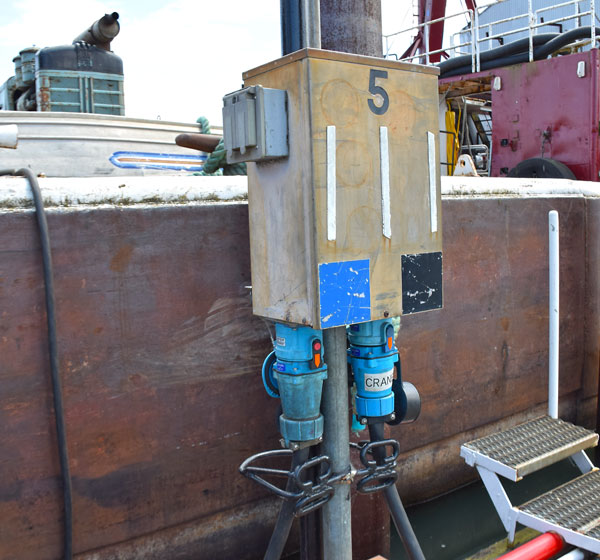 Port Terminals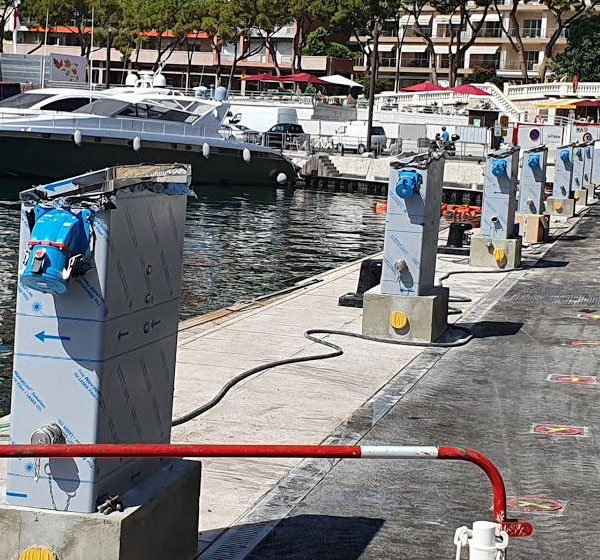 Marina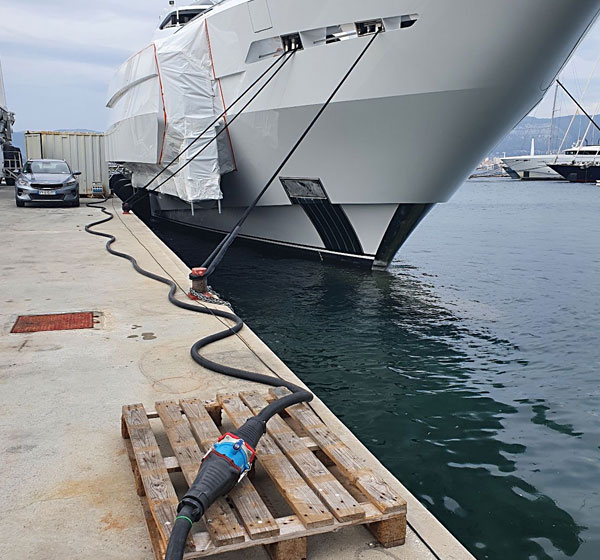 Casino Boat Power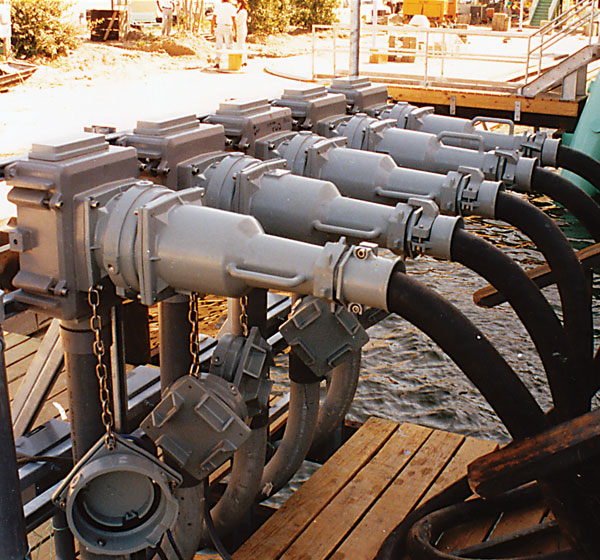 High Ampacity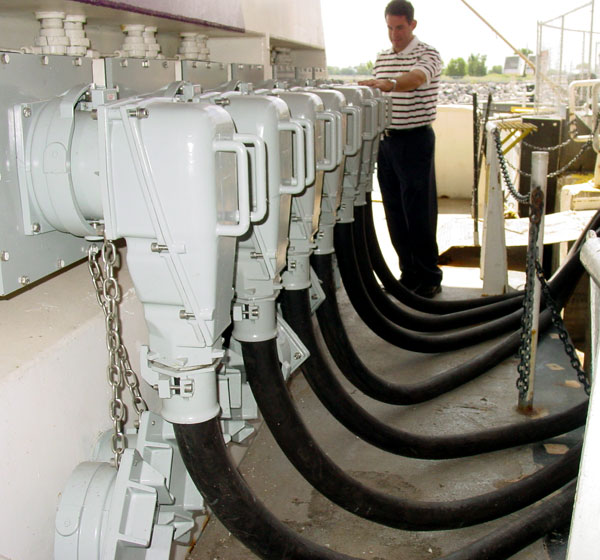 Passenger Cruise Ship Power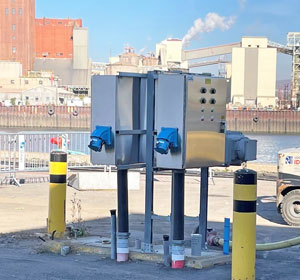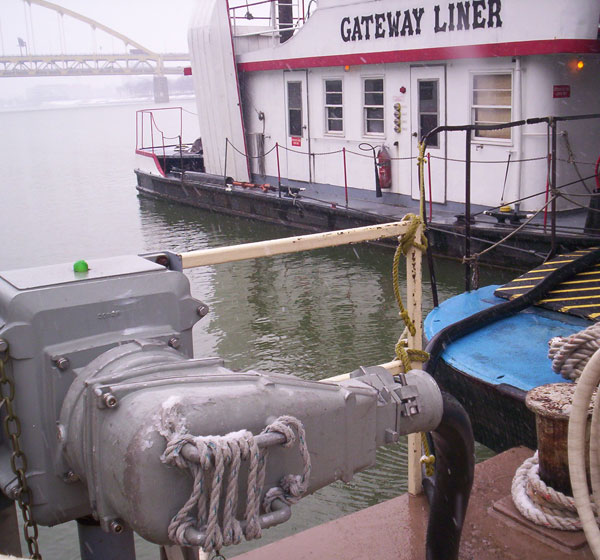 Bridge Crane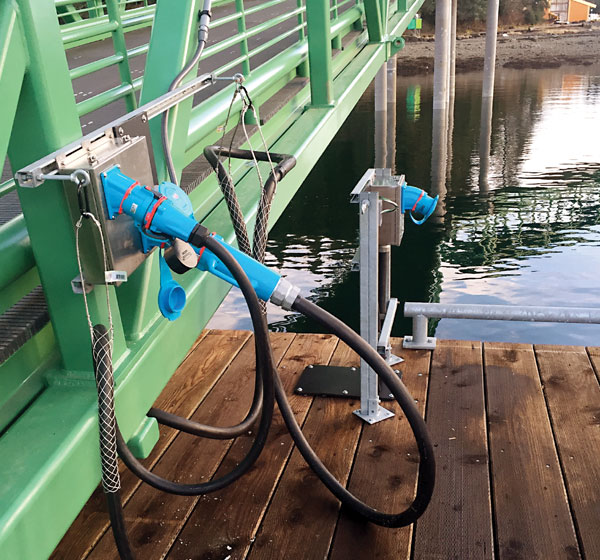 Military Installations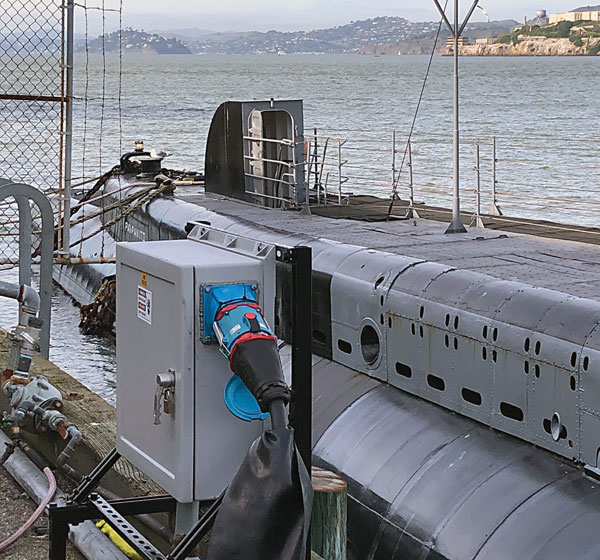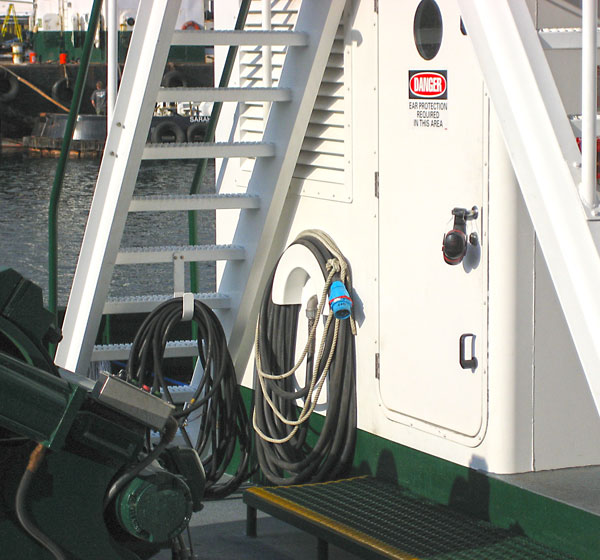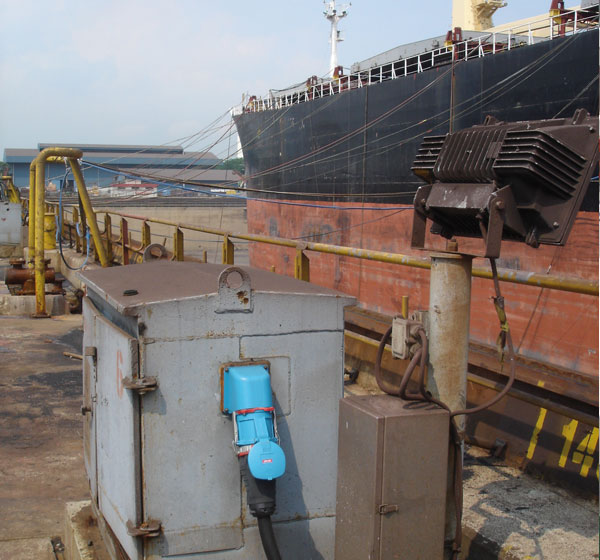 Power Distribution
Shorepower Benefits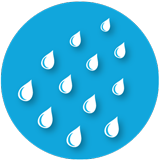 Watertight Connections
MELTRIC Switch-rated DSN Series devices are designed to automatically ensure up to Type 4X/IP69/IP69K rated watertightness as soon as the plug and receptacle are mated, or when the receptacle lid is closed. There is no need to thread on or engage sealing rings as on many pin and sleeve devices.
Additionally, MELTRIC builds in durable:
Silver-nickel contacts that withstand corrosion and provide reliable conductivity in harsh environments.

Rugged casings that can withstand heavy-duty usage.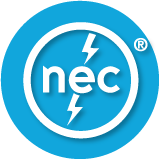 Safe for any Operator
Switch-Rated plugs and receptacles can be disconnected by even the most inexperienced operator. The safety of Switch-Rated devices maximizes operator safety and efficiency simultaneously even around or on the water.
Safety Features:
Switch-Rated devices meet NEC line-of-sight disconnect requirements making them safe to connect and disconnect under full load.

A built-in enclosed arc chamber prevents exposure to arc flash.

Built-in lockout-tagout (LOTO) provisions to ensure safety for all.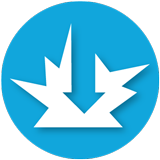 Rugged Durability
Shorepower connections endure heavy usage and exposure to various environmental conditions. Meltric plugs and receptacles are constructed with robust materials, making them highly durable and resistant to corrosion, impact, and harsh weather conditions. They can withstand the demands of maritime environments, ensuring reliable performance over time.
Durable features:
Impervious to dust, debris, and moisture.

Temperature tested from -40°F to 140°F.

Rated water resistant up to Type 4X/IP69/IP69K (ratings vary by model).

Available in poly and metal casings.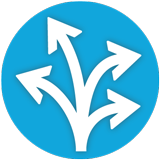 Versatile
Meltric plugs and receptacles are available in various configurations, accommodating a wide range of power requirements and voltage levels. This versatility makes them suitable for different types of ships and shorepower infrastructure, ensuring compatibility and flexibility in implementing shorepower solutions.
Configuration possibilities:
Cord-to-cord

Mount straight to an electrical box

Use to charge portable equipment

Available with angled configuration to save space