Welding

Change Out Welding Equipment 50% Faster with Reduced Arc Flash Hazard
Workers risk exposure to arc flash when disconnecting standard welding plugs and receptacles. To prevent accidents, install UL/CSA Switch-Rated plugs and receptacles from MELTRIC. They are a combination plug, receptacle, and disconnect switch in one device. MELTRIC receptacles/connectors feature a built-in switching function that ensures the contacts are safely de-energized before the welding machine plug can be withdrawn. Arc flash safety is ensured. Lockout-Tagout provisions allow plugs to be easily locked out and tagged. Optional Padlock Pawl allows LOTO of the receptacle.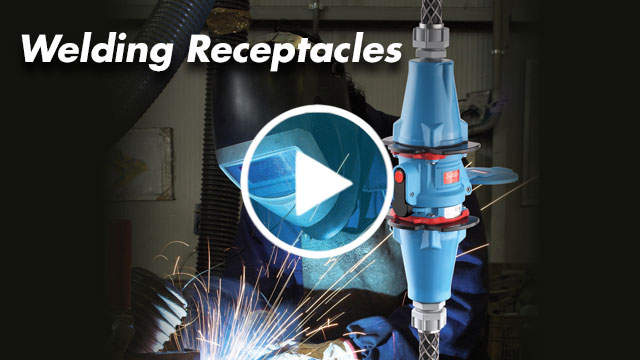 Applications/Solutions
Portable Power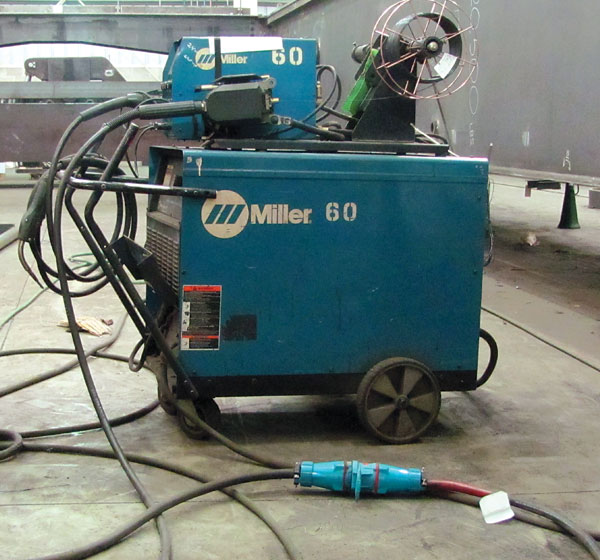 Wall Mount
Gas Metal Arc Welding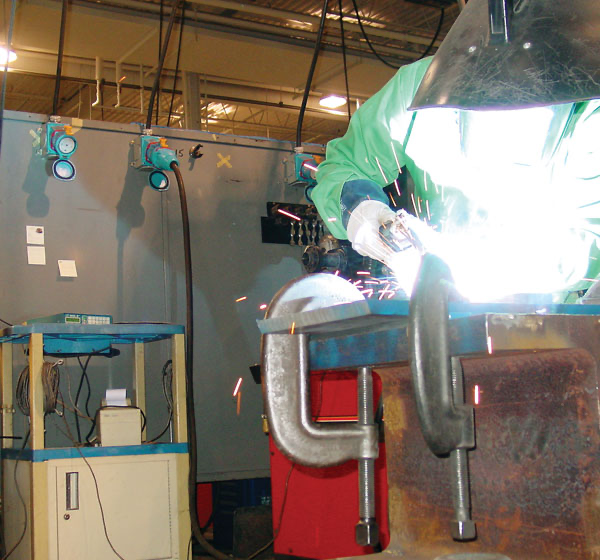 Welding Schools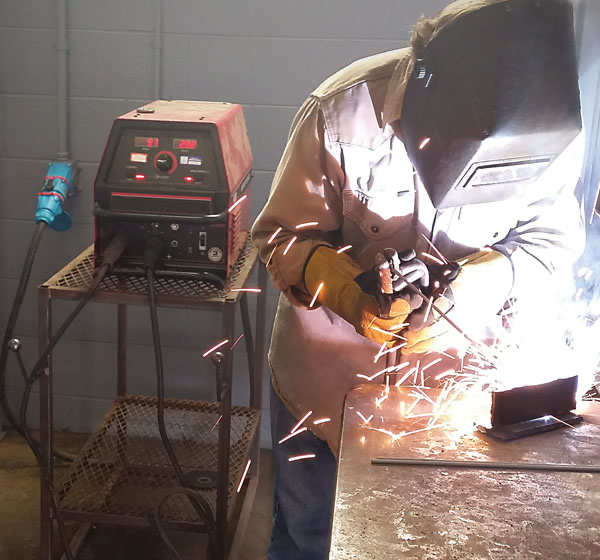 Retrofit to MELTRIC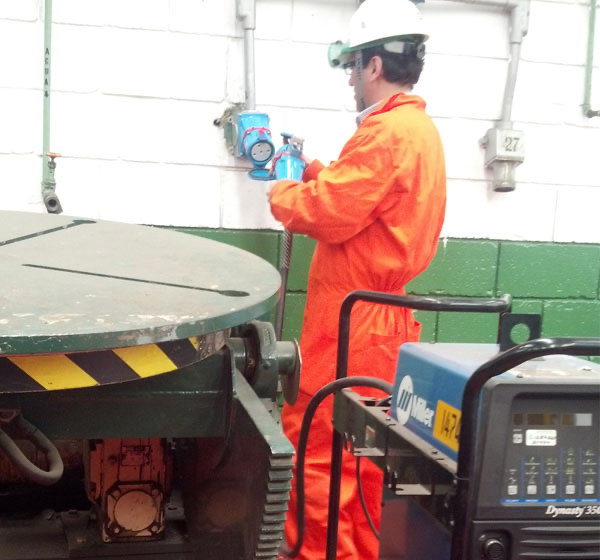 Welding Labs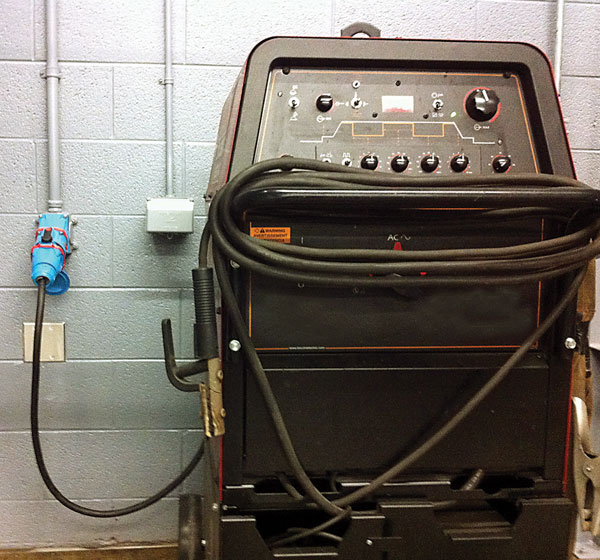 Wall Mount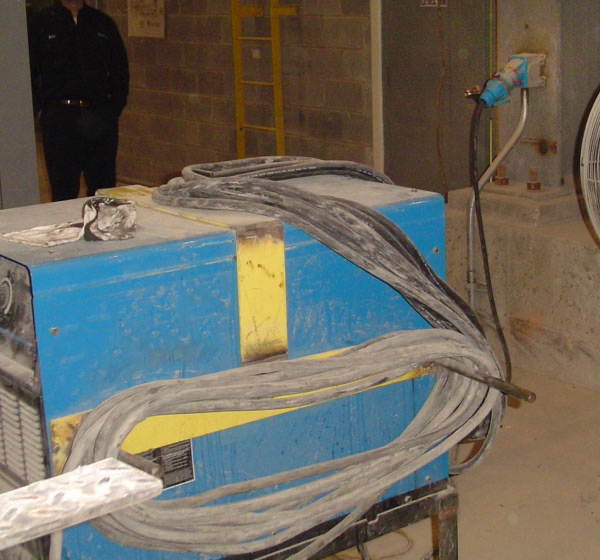 Power Distribution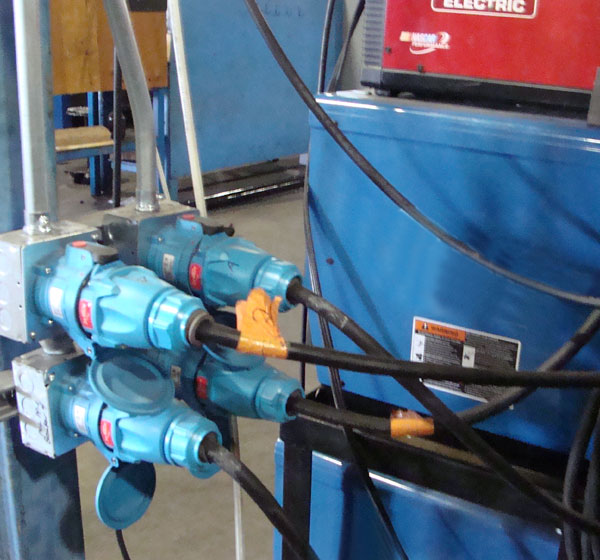 Welding Benefits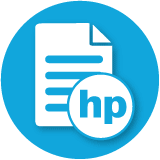 Switch-Rated
Switch ratings ensure safe load breaking/making – even in overload situations. MELTRIC manufactures Switch-Rated plugs and receptacles up to 200A and provides short-circuit and overload protection up to 100kA. More...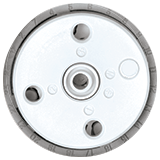 Dead-Front Design
The dead-front design prevents exposure to live parts and arc flash hazards. Eliminate the need for arc flash protection boundaries and cumbersome PPE. Switch-Rated plugs and receptacles protect workers and simplify NFPA 70E compliance.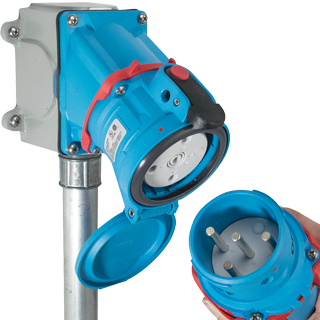 Simple Deenergization Validation
Separation of the plug and receptacle provides verification of deenergization.
Simple.
No voltage testing required. Visible contact separation proves the power is off.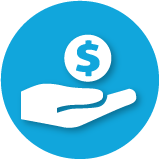 Reduced Downtime
Plug-and-play simplicity allows any qualified worker to quickly connect and disconnect welding equipment. Specially trained maintenance technicians are not required for load making or breaking. Reduce downtime by up to 50% when changing out welding equipment. More...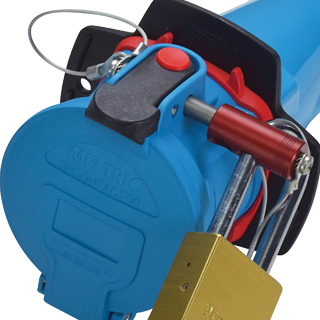 Easy LOTO
Lockout provisions facilitate easy compliance with NFPA 70E lockout/tagout requirements. Only a lock and tag are needed; no additional mechanisms are required. (Provisions are standard on the plug and optional on the receptacle.) More...

Compliance Simplified
NEC, UL and CSA Compliant
Since MELTRIC Switch-Rated devices are UL/CSA listed for "Motor Circuit Disconnect Switching" and "Branch Circuit Disconnect Switching," they are an approved line-of-sight disconnect switch. They are a simple and convenient way to meet this NEC requirement.