Franklin, Wis. — The MELTRIC Full-Line Catalog is now available in print and PDF formats.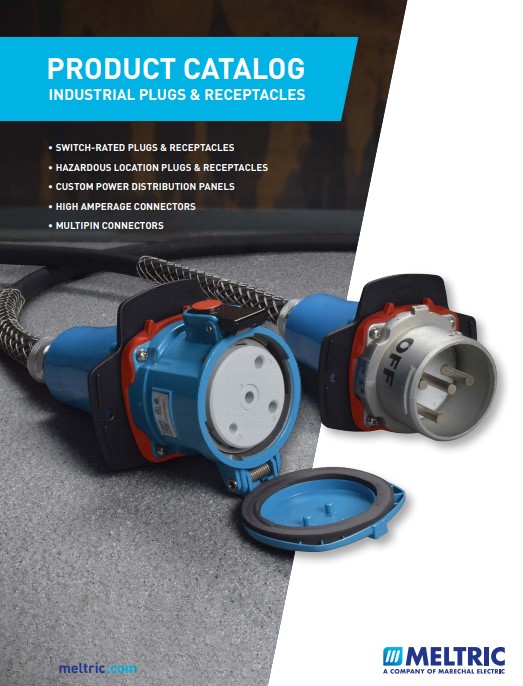 The 2019 version features a new, fresh, cover design, the latest product updates, and the full collection of MELTRIC products, including Switch-Rated, multipin, high ampacity, hazardous location, and standard duty plugs and receptacles, power distribution and specialty products, and accessories.
This year's catalog includes the addition of 13 cCSAus Zone 2 Hazardous Location plugs and receptacles, including Class 1, Zone 2, Division 2 versions of the DS, DSN, DR, and DSDC product lines. Also included are the enhanced DS200 and Zone 2 Hazardous Location DS200 available with horsepower ratings up to 100 hp. Notable to the 2019 Full-Line Catalog is the retirement and removal of the MELTRIC DB line of Switch-Rated devices.
Visit the MELTRIC website to view the 2019 Catalog PDF or to request a paper copy via the Literature Request form.
Franklin, Wis.-based MELTRIC manufactures a comprehensive line of safe, reliable, high-performance industrial plugs and receptacles for use in power supply and control applications.
Visit meltric.com to learn more about our industry-leading products.
Plug into Blue.