Press Release
April 1, 2019

For Immediate Release

Contact: Kim Cavaliero-Keller
Phone: 414-433-2721
Email: kcavaliero-keller@meltric.com
Franklin, Wis. — MELTRIC salutes welders across the nation as we celebrate National Welding Month, April 1-30, 2019.
Welders create the backbone of our society. They heat and bend metal, creating infrastructure for buildings, bridges, automotive, aviation, shipbuilding, and virtually every industry that drives the way people work, live, travel, and play.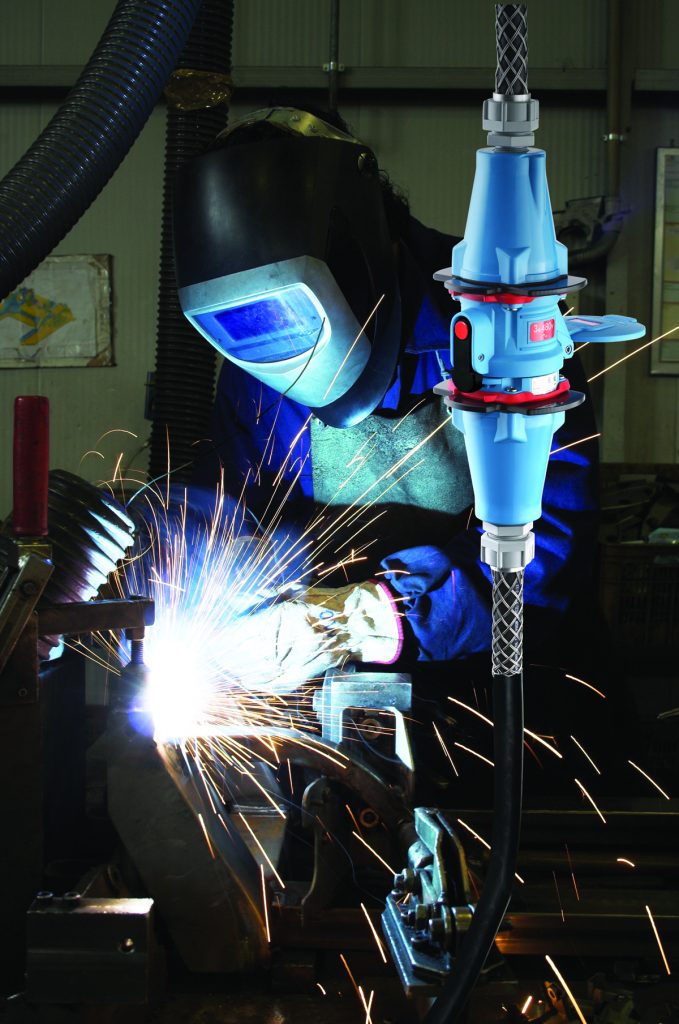 Welding is a tough, physically demanding job that requires a steady hand to hold a torch in place. Welders work long hours, often in uncomfortable positions, and in extreme weather conditions. The work itself is dangerous, with exposure to electricity, steam, gases, flames, hot and sharp metal, and other environmental dangers.
MELTRIC recognizes the intrinsic value of welders to society, both in the past and present. We thank welders across the country for all you do, and for your continued dedication to your craft.
To learn more about the welding and fabrication industry, visit the American Welding Society and the Fabricators & Manufacturers Association, International.
Franklin, Wis.-based MELTRIC manufactures a comprehensive line of high-performance industrial plugs and receptacles for use in welding and fabrication applications.
Visit meltric.com to learn more about our industry-leading products.
Plug into Blue.
###